Pet Store
In our pet store, you will find a wide range of products for all your small animal needs. We carry all the major brands of pet food for your dog or cat, including Nutri Source, Nutro, Iams, Eukanuba, Canidae, Pro Plan, Solid Gold, Wellness, Natural Balance, Science Diet, Blue Buffalo, Merrick, Orijen, Royal Canin, and more. If we don't carry the one you are looking for, let us know and we will see if we can order it for you!
In addition to pet food, we carry a full line of supplies, dishes, collars, leashes, supplements, crates, kennels, cat and dog toys, litter pans, brushes, electric clippers, training collars, treats, rawhide, cat trees, and much more. If you have any questions or would like us to special order you something, just send an email to marlaleesfeed@live.com and we will get it done for you.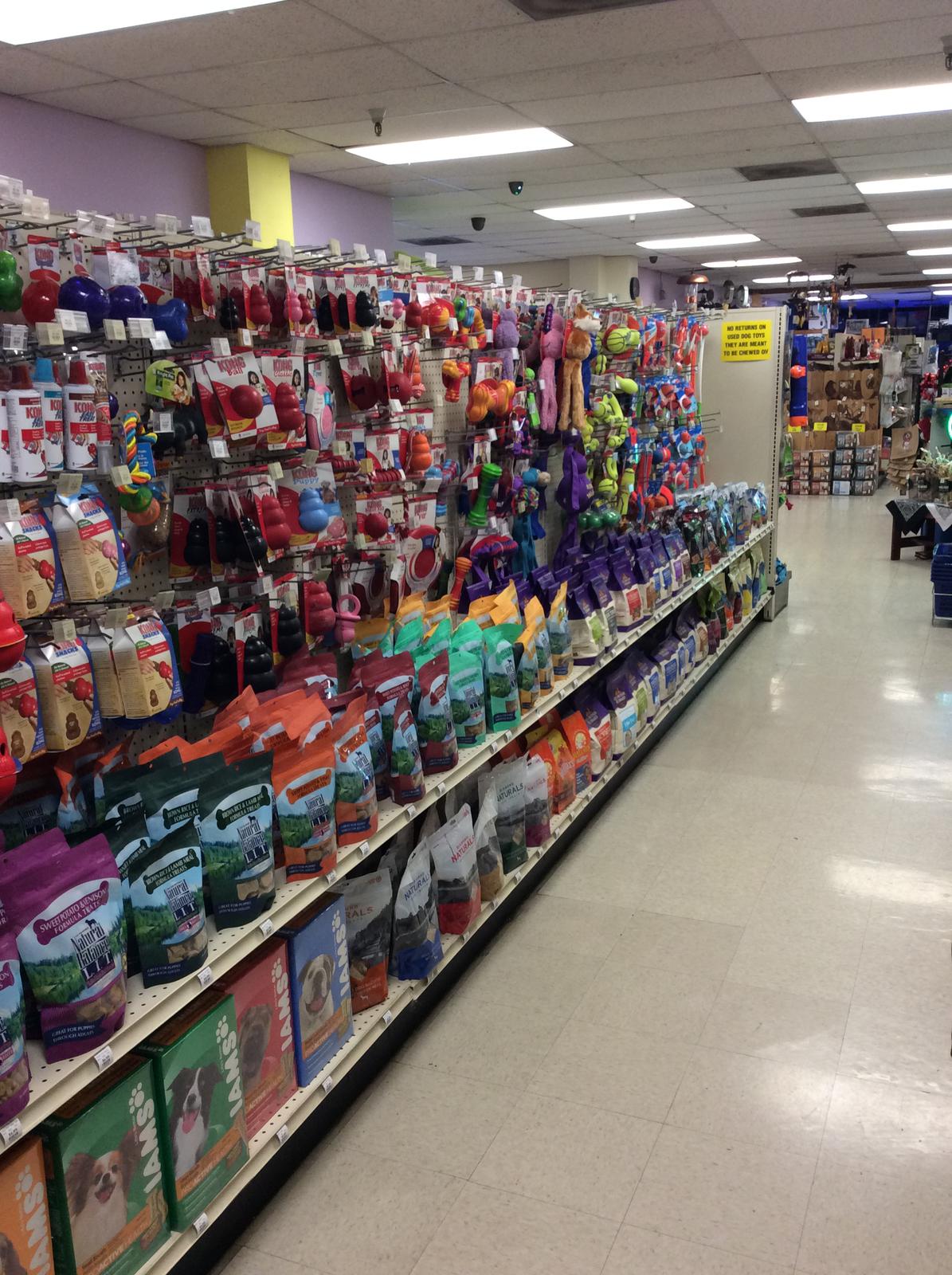 We carry live animals; guinea pigs, rabbits, chinchillas, hamsters, hand fed baby birds, doves, and more.

The largest selection of fresh and saltwater fish can be found here as well! With over 60 tanks of fish to choose from, we're sure you will find what you're looking for. Check out our large selection of corals and invertebrates.

In the spring, we have a large variety of Japanese koi and fancy goldfish to choose from. We carry an extensive array of products for all your aquatic needs, including medications, food, filters, pumps, aquariums, and more.
Just a few of the many reptiles we always have in stock.